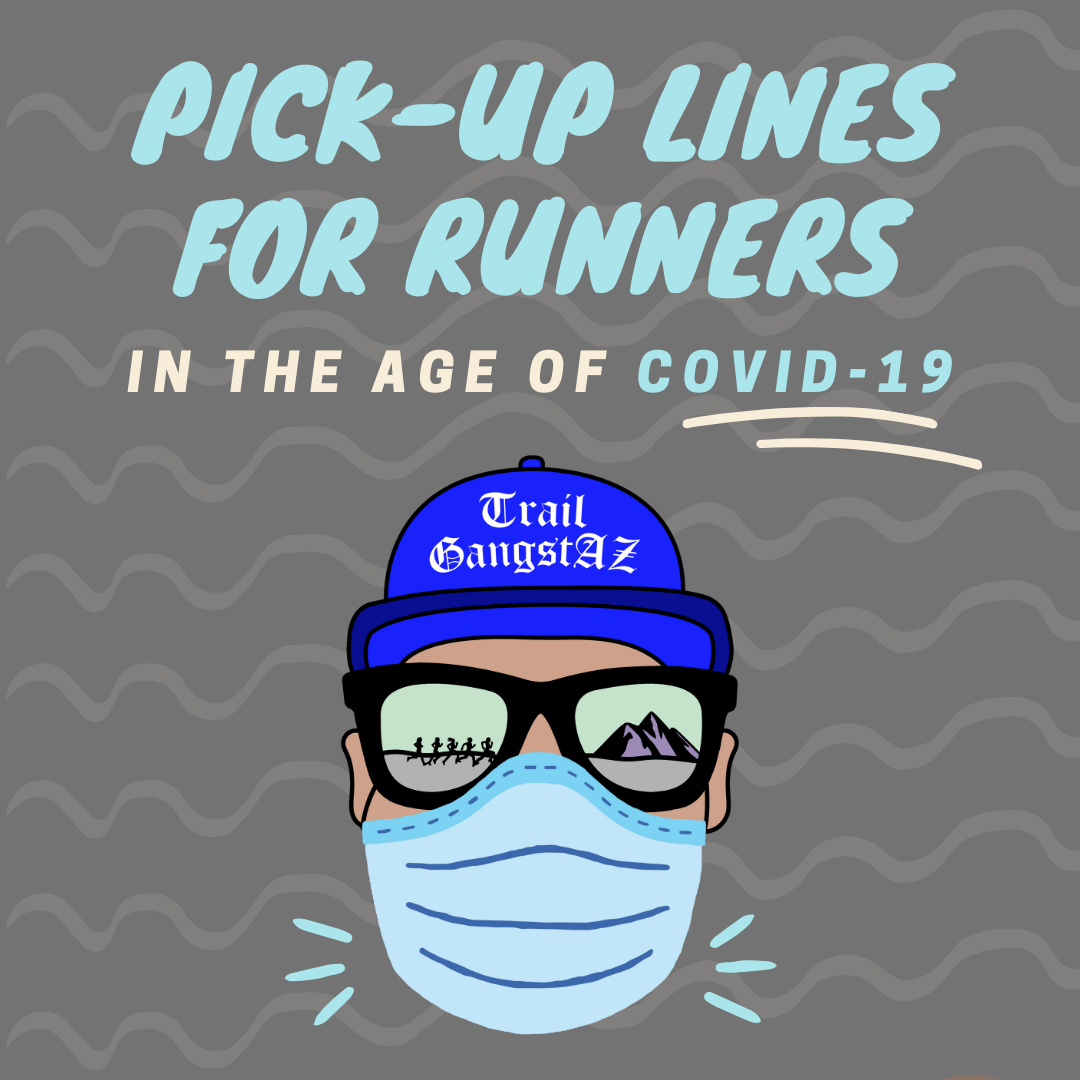 COVID-19 has been a game-changer in 2020, to say the least. Not only has it claimed countless lives, wreaked havoc on economies and left many unemployed, it has also impacted the dating scene. If you're a runner and planning to score a date in the middle of a pandemic, you're going to have to get a little more creative with your pick-up lines. Here a few ideas to get you started:
1. Do you self-isolate on this trail often?
2. It could be from running with this mask, but you take my breath away!
3.  You must be...
---
Who knows? Maybe some of these products will exist by Christmas 2020! We hope you have as much fun with this list as we had making it! Please share with your runner friends and family over the holidays (or any time of year)! 
1.⠀ Tuck and roll your way to a Strava 👑
2. We should have called them "BU's!" Oh well, there ain't no laws when you're FUELING with Claws! (and Fireball) 🔥🤟
Read the article