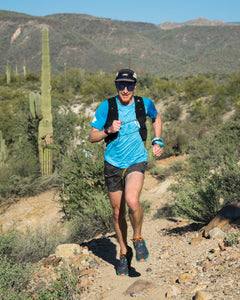 👟 Personal Coaching by Ruairi Moynihan 👟
Looking for a personal running coach for distances 5k to 100+ miles on the roads, trails or track? I can write a training plan for you complete with strength training, form analysis, and more!
👉 Fill Out the Questionnaire
ARIZONA TRAIL RUNNING WITH A GANGSTA TWIST
If you want to join the "gang", don't worry there's no initiation... WELCOME!
This trail running community embraces runners from all walks of life ✌️