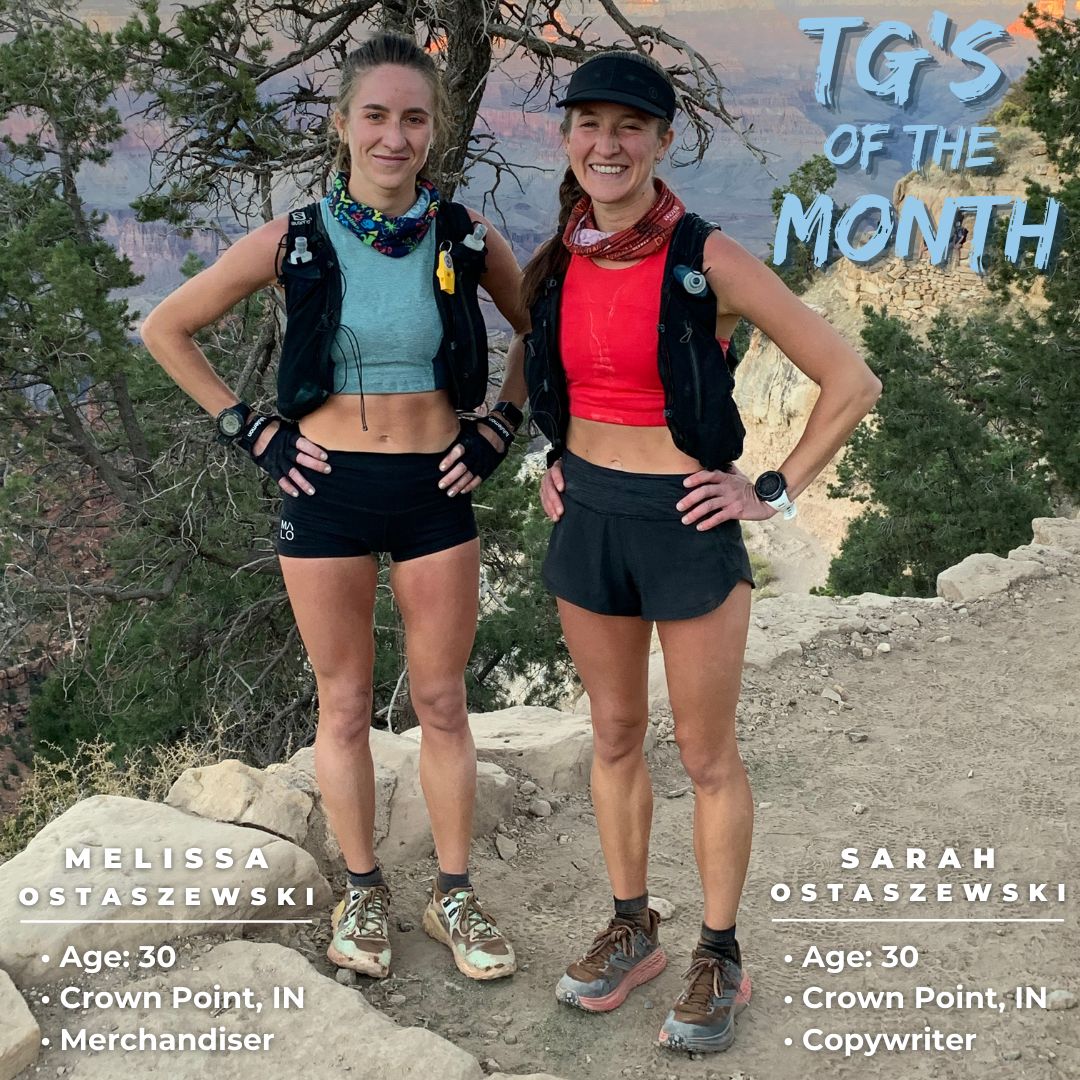 Names: Melissa & Sarah Ostaszewski
Age: 30, 30
Occupations: Merchandiser, Copywriter
Hometown: Crown Point, IN
Current Residence: Flagstaff, AZ 
1. How do you pronounce your last name?!
Melissa: Ah-stuh-zew-skee is how most of our family pronounces it.  Real Polish way is something like Ah-stuh-chef-ski\ee
Sarah: "Aah-stuh-zoo-skee" is how we pronounce it. Our grandparents on our dad's side pronounce it like "Aah-stuh-chef-skee."
2. How did you discover trail running?
M: I ran in the Indiana Dunes (now a national park!) along Lake...